Ok I relented.
I know there are more than a couple of people interested in Picture framing and it has been suggested that a separate thread may be needed, so to kick it off:
https://www.wealdentool.eu/reviews/picture-framing-techniques-steve-prescott/
And:
https://www.wealdentool.eu/reviews/making-picture-frames-wealdens-exclusive-cutters/
I have all the Wealdon picture frame cutters and used the Venezia to make this frame: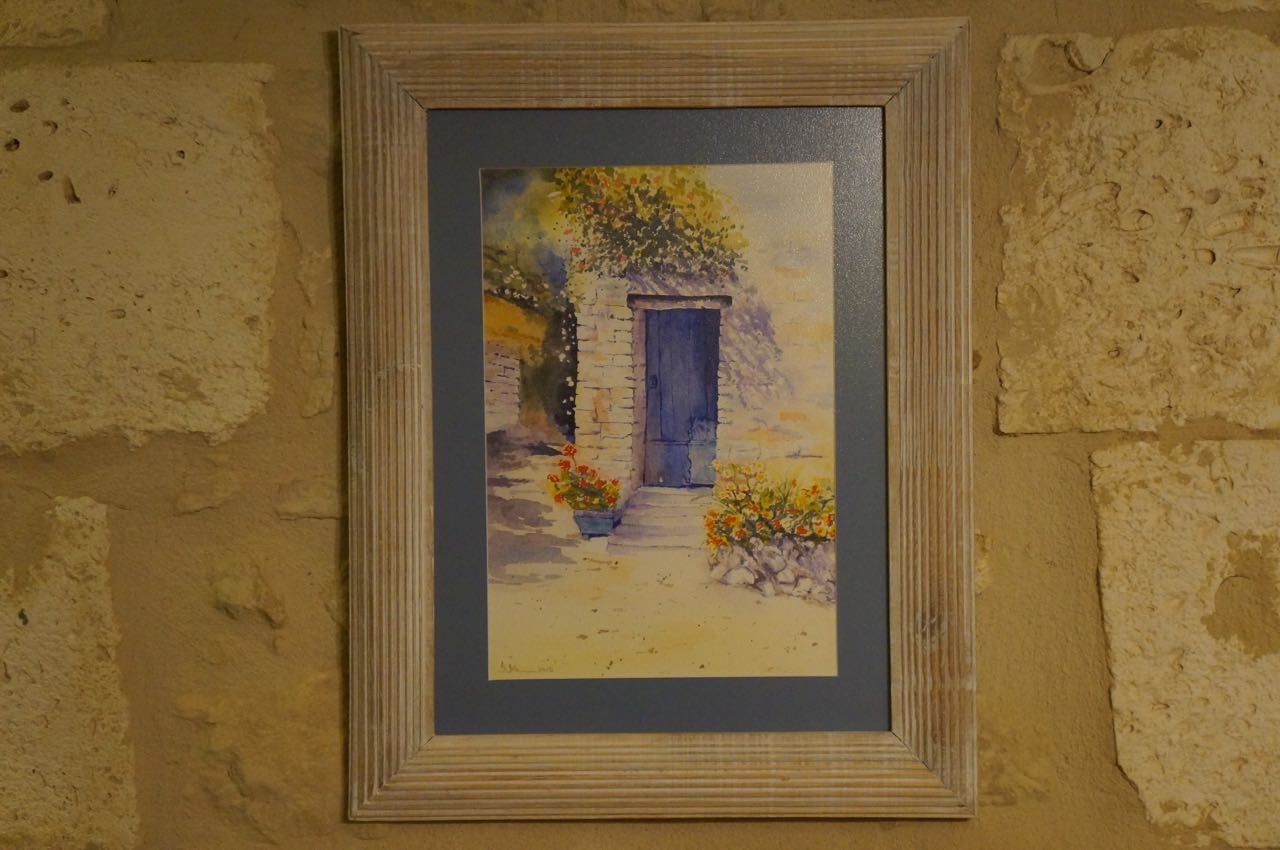 The Oak came in the form of a log from our wood pile: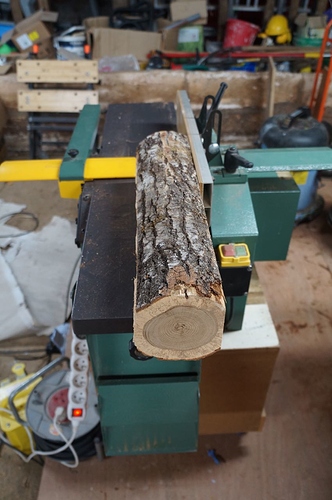 And worked on to produce a usable piece of stock: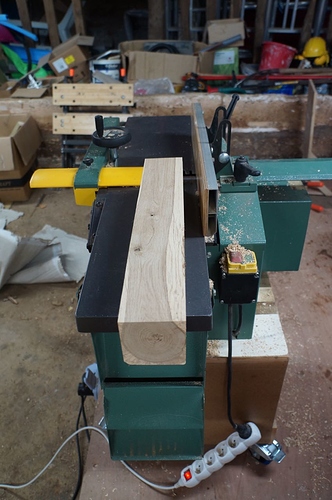 This was then re-sawn on the Bandsaw to size and put through the thickening bed to size each piece to each other, after that through the router table with the Wealdon Venezia bit, then on to the chop saw, this has been fettled to be exactly 45 degs on both sides, its an Makita 1013 and IMO was the best chop saw around for a sensible cost when I bought it.
I have missed out a couple of stages where the size of picture is needed to make the recess in the back of the frame for the picture, back board and glass, if anyone is interested I will post later how I decide on what to do when.
TBC