The other day, I was doing some machining using the UJK router table and fence but the particular piece I was working on was too long to fit the fence.
How to get round the problem? Easy really because on the underside of the fence extrusion there's a channel which is just the right size to fit an oddment of oak, which will slide in an out. It's locked in place on the underside with a couple of grub screws and there's a sliding saddle at the business end which can be held in place with a suitable spring cramp.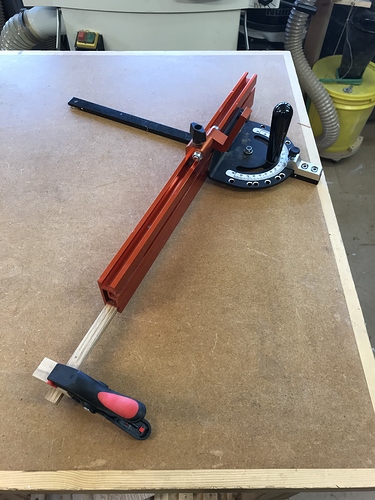 The 6mm grub screws locate into a pair of thin nuts (full thickness will be too fat) which are driven into a 10mm holes.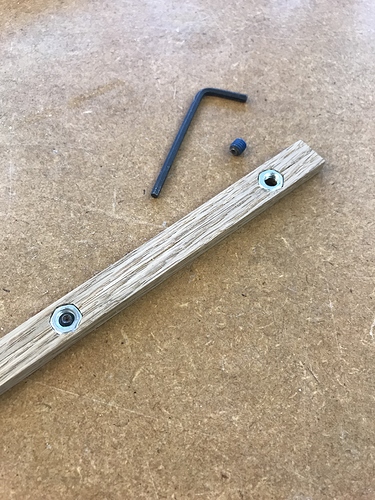 The saddle is just an oddment of oak with a housing cut in it such that is will slide smoothly along the extension bar (a touch of candle wax helps).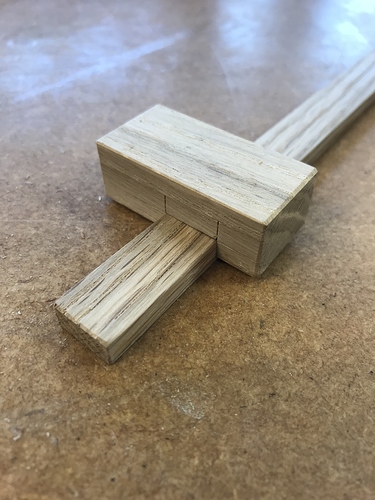 When not in use the extension bar slides into the channel and is locked in place; the saddle lives in the bench drawer.